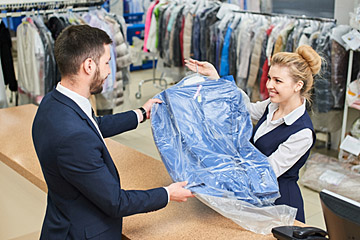 We offer full laundry services including dry cleaning and alterations since 1967.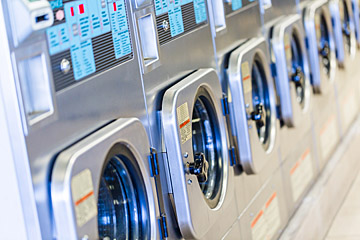 2 of our locations provide coin operated machines for your self-service needs.
How does the dry cleaning process work? is it safe? See our FAQ page.
For half a century Weldon's Cleaners, a third generation family-owned business, has been both a leader and pioneer in dry cleaning and laundry service in Southern Oregon. We are the oldest, largest, and best dry cleaners in the Rogue Valley. Our innovation, dedication and attention to detail have allowed us to maintain continuous recognition as the most reputable cleaning establishment in the area.

Our goal is to provide our clients with total satisfaction. From business attire to an irreplaceable wedding gown to casual weekend wear, our devoted team can clean and restore just about any item for you.

We use modern, well maintained dry-to-dry machines and train our staff to prevent potentially dangerous chemicals from contaminating our beautiful Rogue Valley, and will stand by these practices as amongst the best. See our services for more info. Weldon's Cleaners has been committed to providing our clientele with unsurpassed service and will continue to do so.